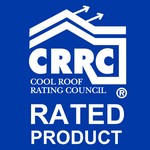 RENOLIT ALKORTOP is made from FPO. It is a promising solution for:
Roofs under ballast: its exceptionally high resistance against micro-organisms makes it particularly suitable for the waterproofing of roofs under ballast.
The RENOLIT ALKORTOP is also suitable for use in the renovation of bitumen roofs due to its light weight and its compatibility with old bitumen.
Its other advantages are:
Its light weight: RENOLIT ALKORTOP is one of the lightest waterproofing membranes. Adding a new RENOLIT ALKORTOP layer will only lead to minimal extra weight being carried by the supporting structure.
Safety of installation: The installation of the waterproofing system is carried out using only hot air. It does not involve the use of naked flames.


Disclaimer.

RENOLIT INDIA Private LTD.
Mr. Marwaha Alok - 9, Vatika Business Centre, Vatika Atrium, III Floor, Block-B, Sector 53, Golf Course Road, Gurgaon 122002 INDIA Phone +91-124-4311267 Fax +91-124-4311100
Mr. Mangesh Dhamele - Vijay Chandra, 201 Mamata Tower - Lalchowky, Kalyan-West - District Thane, Maharashtra 421301 Phone +91-2513241620 Mobile +91-9167380008