The advantages of a partnership with RENOLIT
RENOLIT, is a synthetic roofing specialist with a wide range of PVC (RENOLIT ALKORPLAN), TPO (RENOLIT ALKORTOP) and EVA (RENOLIT ALKORTEC).
Our roofing membranes are used for industrial or private, flat and pitched roofs.
If you are already operating as a roofer with the installation of bituminous or EPDM roof coverings, a whole new world of possibilities will open up with the RENOLIT single ply roofing membrane systems.
A partnership with RENOLIT is not limited solely to the purchase of quality roofing materials. RENOLIT is a reliable partner for the roofer with site assistance, providing calculations (wind load, adhesive consumption, fasteners etc) and will give you all the support you need to complete your roofing projects. RENOLIT rely on it.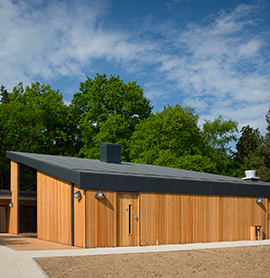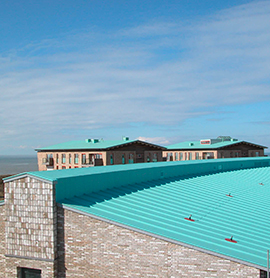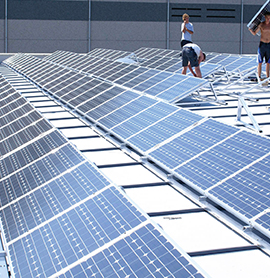 Our services
for roofers
Contact
You have a question about our products? You would like to receive a visit from our representative? You wish to receive documentation? Please contact us via our information request or contact page.
Training
Grab your chance and undertake our training. Thanks to our 45 years of experience you will certainly become an expert! ⇒ Training and support
Downloads
You can find all documentation about our products such as an installation manual, datasheets, agreements, on our download page. Downloads
support
Examples of our 45 year experience and the capabilities of our products can be found in our reference list and case studies support
Technical drawings and roof details
Do you have questions about the aesthetics of a technical roof detail? Take a look at our technical drawings section. Custom drawings can always be requested from our technical department via the online contact form
Discover some of our projects